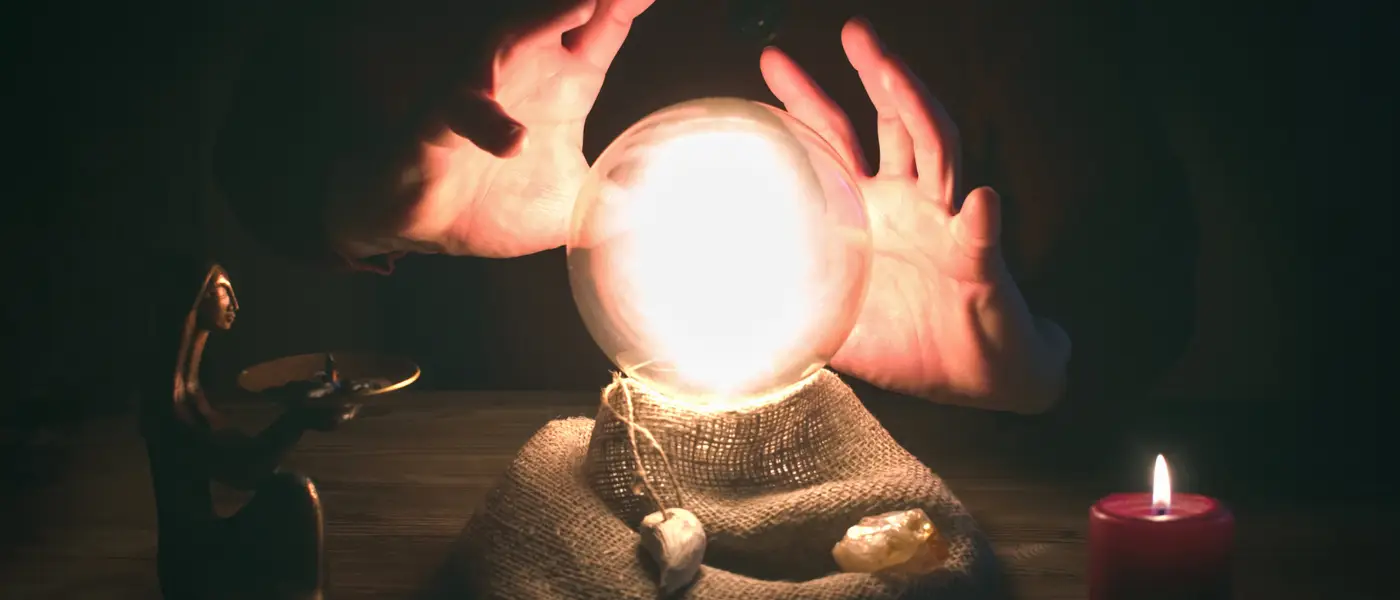 This is Part 3 of a three-part series laying out the Betting USA's team's 21 best predictions for the gambling world in 2021. The first installment focused on US sports betting, and in Part 2, we looked at the other forms of online gambling: casino, poker, and lottery. In this, the final installment, we cover everything else, from land-based casinos to emerging verticals to responsible gambling.
You can read Part 1 and Part 2 here.
The Betting USA team put on their forecasting hats to come up with 21 predictions as we head into 2021. Each has a high, medium, or low confidence designation.
High confidence predictions are highly likely to happen.
Medium confidence predictions are more likely than not to happen.
Low confidence predictions are the Betting USA team throwing darts.
Here are our middle seven prognostications, covering everything we didn't get to in Parts 1 and 2.
Prediction #14: COVID Impact Lingers for the Casino Industry
The approval of vaccines is a hopeful sign that the COVID-19 pandemic is coming to an end. However, the early rollout and the significant percentage of the population that is hesitant to take one of the available vaccines lead us to believe that the pandemic won't come to an abrupt halt.
That's bad news for industries, like the US casino industry, hoping for a return to normal. Until the pandemic is entirely under control, capacity restrictions, closed venues, and consumer concerns will be a heavy burden for the casino industry.
That will likely mean trouble for some of the already struggling regional casinos in competitive markets. Still, the real impact will be on the destination resorts, as they rely on national and international travel.
This prediction is high confidence.
Prediction #15: Esports Catches On
Esports is extremely popular around the globe. Esports betting is also popular in some parts of the world. However, esports betting hasn't caught on in the US, not even during the pandemic when virtually every sports league was shutdown.
That said, there are some signs that esports is making inroads in the US. Despite being restricted in many locales, bettors got a taste of esports betting during the pandemic. That interest will only increase going forward as more states legalize sports betting, and existing states loosen restrictions on esports betting.
Another factor to consider is the efforts by GameCo, including its first dedicated esports sportsbook in Colorado.
This prediction is low confidence.
Prediction #16: Pushback Against Marketing Begins
Earlier this year, we warned of sports betting advertising fatigue. So far, the pushback has been mild, but warning signs are pointing to a day of reckoning on the horizon. The UK and Europe situation hasn't lost steam, and the US industry hasn't made the necessary adjustments to stave off a similar push for government regulation.
This prediction is low confidence.
Prediction #17: Responsible gaming starts to look responsible
Responsible gaming is still an afterthought in legislation, and as mentioned in the preceding prediction, the industry isn't where it needs to be on the responsible gaming issue. But as Bob Dylan sang, the times they are a changin'.
Responsible gaming is gaining momentum as a topic of interest from NGOs like the National Council on Problem Gambling, companies like EPIC Risk Management, and even from affiliates, who tend to drive conversation topics.
The big question is whether the industry can get out in front of any pushback before the government embarks on UK-like crackdowns on advertising, marketing, and VIP promotions.
This prediction is high confidence.
Prediction #18: A Horseracing Renaissance
Like casinos, the horseracing industry was hard-hit by the COVID-19 pandemic, with track closures followed by attendance prohibitions and limits. And unlike the casino industry, horseracing was already struggling. But COVID wasn't a death knell for horseracing, far from it.
The racing industry quickly reacted and was one of the first forms of land-based gambling (and sports) to restart following the spring shutdowns. That's a good sign for the industry moving forward.
Another good sign is the spread of legal sports betting. Horseracing and sports betting have a lot of overlap, and with several states allowing sports betting at racing venues, we believe the industry will get a shot in the arm, with new visitors coming for the sports betting and staying for the racing.
This prediction is medium confidence.
Prediction #19: Poker Rooms Stay Closed
Even before COVID-19, Poker rooms were rapidly disappearing from casino floors, and it looks like the pandemic will spell the end for many more. Poker isn't conducive to social distancing, nor are poker rooms big moneymakers for casinos. So it's not surprising to learn that several poker rooms, including the fabled Mirage, are already being converted for other uses.
That isn't all bad news for poker players. The consolidation will certainly improve games. Additionally, the rooms that soldier ahead with poker will benefit from the lack of competition, making it easier for these casinos to invest in their poker rooms.
This prediction is high confidence.
Prediction #20: Cashless Gaming Is Here to Stay
As Betting USA has reported, the pandemic has ushered in the era of cashless gaming. Cashless gaming is long overdue, as it helps with security, player tracking (for AML and responsible gaming purposes), and is a more user-friendly way to gamble.
Now that it has arrived, we have little doubt it will quickly spread across the industry.
This prediction is high confidence.
Prediction #21: The unexpected can and will happen
Our final prediction is a simple one, something not on our list will happen, and it will shock the industry when it does.
This prediction is high confidence.