October 18, 2020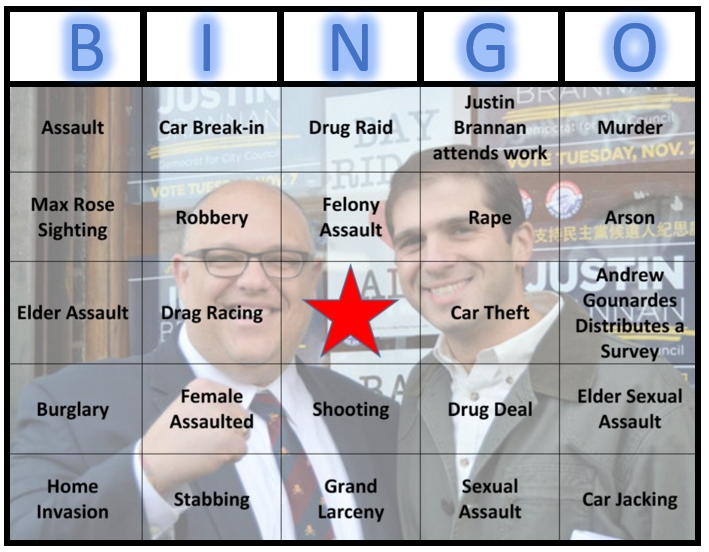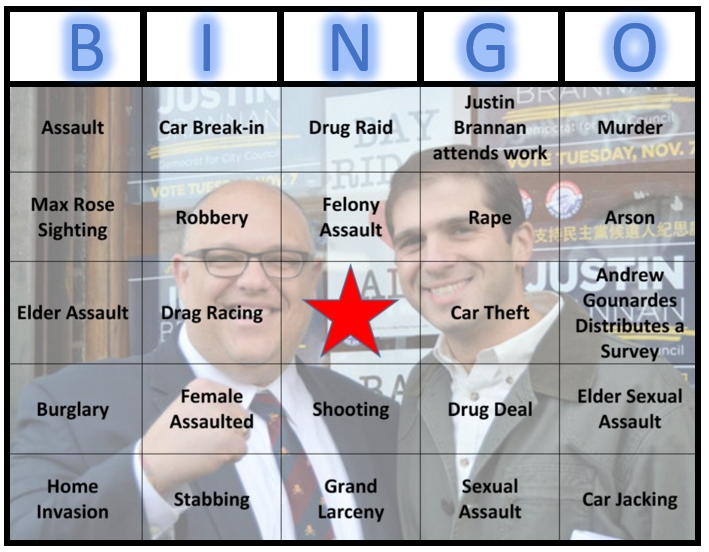 Bay Ridge residents pulled out their BINGO cards this week on social media.
Residents want a change from the current situation.
Senator Andrew Gounardes and Councilman Brannan are not responding to conditions in the neighborhood. While police searched for a man, who attempted to attack an 85 year old woman, both politicians were silent. Helicopters were overhead from 11:30 – 4:00 pm and not one politician gave the neighborhood a heads up about dangerous man being in the neighborhood.
Senator Gounardes waited until almost 5:00 pm to let people know.
My BINGO card has: Press Release Politics in almost every box! Get ready to have the wool pooled over your eyes this week Bay Ridge.
Hugs,
marlene
Topics: Bay Ridge | No Comments »
<!–
XHTML: You can use these tags: <a href="" title=""> <abbr title=""> <acronym title=""> <b> <blockquote cite=""> <cite> <code> <del datetime=""> <em> <i> <q cite=""> <s> <strike> <strong>
–>