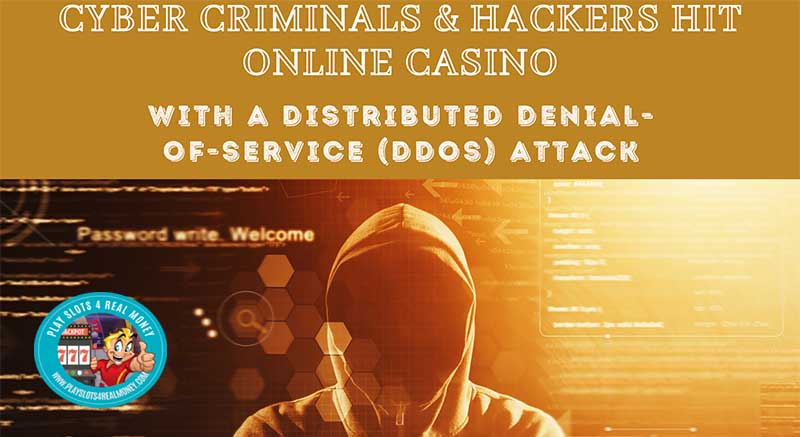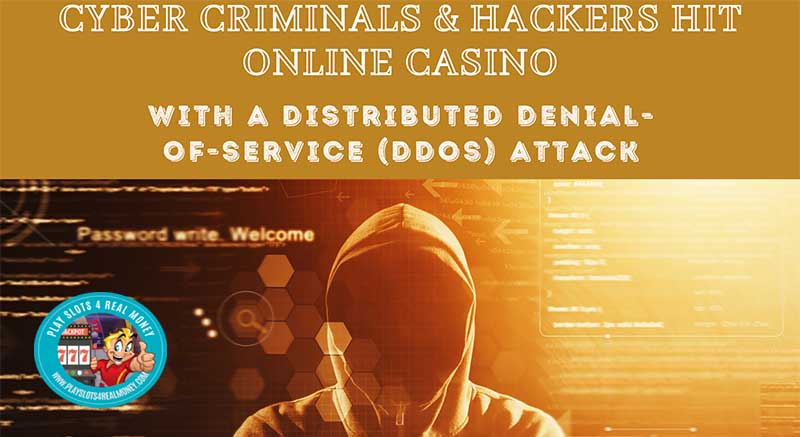 BetOnline Casino is one of the most popular one-stop-shop for real money online gambling. Furthermore, people across the globe can play hundreds of online slot machines for real money and cryptocurrency using their mobile device. BOL, who is managed by Commission Kings has several sister companies such as Wild Casino, SuperSlots, and Tiger Gaming Casino. Over the past week, cyber criminals and hackers hit BetOnline Casino with A distributed denial-of-service (DDoS) attack. Luckily, the BOL is back up and running. However, their sister sites have are still experiencing issues.
If you are not familiar with BetOnline Casino brands, their sister companies have a top-rated poker room and live dealer casino. SportsBetting.ag is also their sister company and they have a mobile Sportsbook App and a Racebook betting application. After looking online, it appears that the SportsBetting brand back up and taking bets as of late Sunday Night.
On October 15, 2020, BetOnline Casino tweets "Took a ton of Trump money over the last day, moving Biden's odds from -220 to -200. Then $40,000 comes in on Biden at -200 just a while ago. Current odds: Biden -210 Trump +175 Civil and peaceful thoughts please."
How Did Cyber Criminals & Hackers Hit BetOnline Casino With A Distributed Denial-Of-Service (DDoS) Attack?
We don't have an answer to the question of 'how cybercriminals and hackers attacked BOL and their sister online casinos and Sportsbook with a distributed denial-of-service (DDoS) attack.' The good news is that BetOnline was back up and running for Sunday's football games. That said, it appears that the hackers and cybercriminals had the sites down for almost two days as they attacked the site via a distributed denial-of-service (DDoS) attack. Dave Mason from the leading US Sportsbook App did a great job keeping people updated via Twitter.
UPDATE: We are now LIVE with most services and expect to be 100% very soon. Thank you for your patience and we truly value your business.

— BetOnline.ag (@betonline_ag) October 18, 2020
BetOnline & SportsBetting Are Back Up And Taking Bets Despite A Distributed Denial-Of-Service (DDoS) Attack
According to a tweet from Dave Mason, not to be confused with Las Vegas Dave , "significant progress has been made". On October 16, 2020, Dave Mason first tweeted "Yes we are currently experiencing technical issues with the site. The IT team is aware and working on it. We hope to have the service fully restored soon. Apologies for the inconvenience and we appreciate your patience." Later on that day, he goes on to say 'No ETA at the moment. They are on it. I myself have to be offline today for some personal stuff, but if/when i get updates i will post.' Shortly after that, he updates the online gambling community via Twitter by saying '(1/2) Valued customers, we are offline due to an aggressive cyber-attack. We're taking every measure to resolve the issue and we will be fully operational again as soon as possible.'
Dave Mason Confirms Via Twitter That BetOnline & SportsBetting Have Defeated The Hackers
The last tweet Mr. Mason made on October 16, 2020, was "(2/2) We appreciate your continued patience and we look forward to restoring the products and services you have trusted for more than 20 years. Further updates will be provided on our official Twitter account."
Interestingly, it appears that online sports bettors and online casino players were worried about the Mega and Survivor Contents. Dave Mason addresses their concerns by tweeting 'Regarding Mega and Survivor Contests: This week doesn't count. Basically everyone on a bye week. This might not reflect immediately, however. The Contest crew might need a day or two to sort it out on the back end.'
As of Sunday Night, BetOnline, and SportsBetting were back up and running. The business was as usual, and it seems that all of the pending bets remain valid.


Tagged with: Crime • News • online gambling