NM Homicide is launching a new project to track jail deaths in New Mexico, to write about them and to collect and disseminate as much primary-source material as possible about each death.
No one tracks all jail (in custody, in-custody adjacent, prison) deaths. Reuters released an investigation into jail deaths across the country, but only looked at the biggest jails in the country and in individual states. They released the data they found.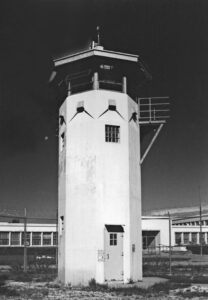 The next-closest database is Fatal Encounters, which tracks all police deaths, but not deaths that happen in custody, although there is some overlap.
The federal government is supposed to track these deaths, which should encompass those who dies in jail, in police lockups and in prison, as well as those who die in hospitals after being transferred from custody and those whose deaths could otherwise, reasonably, be considered the fault of the officials who kept them confined. They won't give out specifics, according to the Huffington post.
New Mexico has multiple county jails that tend to quickly get inmates out of their facilities when it becomes apparent the person in their custody is at death's door, deaths that otherwise might not be considered "in" a jail setting.
Jail deaths get tricky, as does how to count them. Suicides count. Many "natural" deaths should count as well as lack of medical attention can exacerbate or cause death, including from cirrhosis.
A project by Oregon Public Broadcasting, KUOW and the Northwest News Network is setting out to track deaths in the northwest. Their description of jail deaths (for a dataset that it does not appear they have released) put it this way:
This dataset includes people who died behind bars and those who died after being taken from jail to health care facilities. It consists of both official "in-custody" death records and inmate deaths that did not meet that specific definition. The number of inmate deaths in this data is likely an undercount.
Our database (like Fatal Encounters, a Google Sheet) includes those who died behind prison and jail bars as well as those who died after being taken from a detention facility to a health care facility. This also means suicides and those who died in police lock-ups.
We comb lawsuits, media reports and file records requests to find these deaths but many fall through the cracks and we need your help to track them all. Many of the names on the spreadsheet are missing, as Reuters was not able to obtain them. We are filing records requests to find those missing names.
Many other deaths are just plain missing, as are many deaths in privately run prisons, jails and lockups.
Some jail deaths that NM Homicide writes about settled upward of five years ago. We hope that by writing about jail deaths that have not otherwise been covered, we can help create a record, along with the database tracking the deaths.
If there is death missing, please fill out this form.
What we're doing
The current plan for tracking jail deaths is three fold.
1. We want to track and cover all jail deaths in New Mexico, although we always need more writers.
2. We want to create collate primary-source documentation on all jail deaths. That means in addition to writing about them, we also want to provide everyone with the documents. Autopsy reports, incident reports, lawsuits, the works. The database should provide as much information, and documentation, as possible.
3. We want to expand the database, including all that primary documentation, to the rest of the country. To that end, we have created a separate form for inputting jail deaths from outside of New Mexico. See that form here.
Before making an entry, please cross reference it with the Reuters database, which we have uploaded to Google Drive, and the Huffington Post database. Unfortunately, Reuters is the only group that has actually released the spreadsheets of their data, although we will be reaching out to other groups.
How you can help
Current resources to track jail deaths
Cases we've written about
Daniel Boscon – Sandoval County Detention Center (jail death) — 3-28-2014