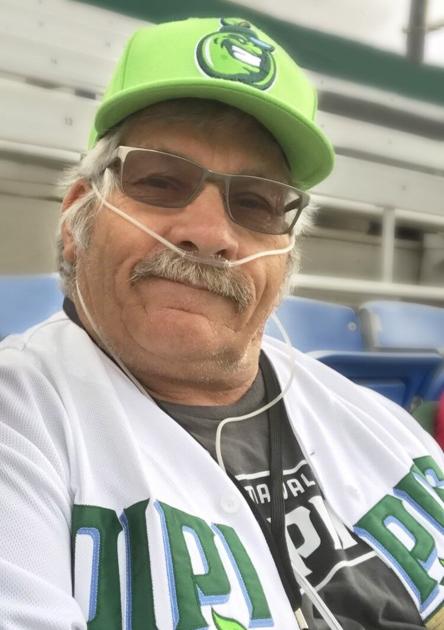 Brookside Funeral Home & Crematory
Larry Alan Holtey, a loving and dedicated husband, father, grandfather, and friend passed away at 67 on December 16, 2020 in Yakima, WA. He was born on April 14, 1953 in Kennewick, WA to parents Robert and Marjorie (Dudley) Holtey (both deceased). Larry is survived by his wife of 45 years, Jean Colette Holtey, and two daughters, Lorie Faith (Holtey) Ramirez (Alvin Ramierz), and Elizabeth (Bitsy Holtey) Haak (Steve Haak), his two granddaughters, Lynnae Elizabeth Gutierrez-Holtey, and Olivia Nira Haak, and older sister, Lynn Holtey.
Larry's parents moved often throughout WA and he grew up in the Kent and Spanaway area, where he attended and graduated from Bethel High. He met his true love, Jean, and married in 1975. After the birth of their two daughters, they moved to the Naches/Yakima area.
Larry's love, dedication, and unwavering commitment to family and friends was always his top priority. He supported Lorie and Bitsy throughout all of their many activities, especially dance. Kent School of Dance became an addition to his family.
Larry worked at Tree Top in Selah, WA for 37 ½ years. He started as a filter operator and retired as an 18 wheel truck driver in 2015. He was loyal, hardworking, committed, and loved what he did.
The birth of his first granddaughter in 1995, Lynnae, was the beginning of his most cherished chapter. He instantly had a special bond with her. In 2015 his second was born, Olivia. Being her Papa brought continued joy. He was so proud of his daughters and their families.
Larry loved everyone, but especially the kids in his life. Not just his girls, but all the kids from Jean's daycare, dance studio, marching band, and community. He always had such a big heart! He supported and cheered for everyone.
Larry was always doing for others and never expected anything in return. He truly found joy when others were happy. He was an easygoing guy, loved coffee visits with his friends, and was always the first to say hello and make you laugh.
He enjoyed working on cars, watching Nascar, Seahawks, the Pippins, collecting Archie Comics, word searches, and card games. Being part of the Foursquare Church family really helped him build his relationship and love for God. The Naches community, the dance studio, Tree Top, Church, and spending time with friends and family was what made Larry… Larry.
A Celebration of his Life will be planned later in 2021 (due to covid). An extended digital obituary can be found on www.brooksidefuneral.com.