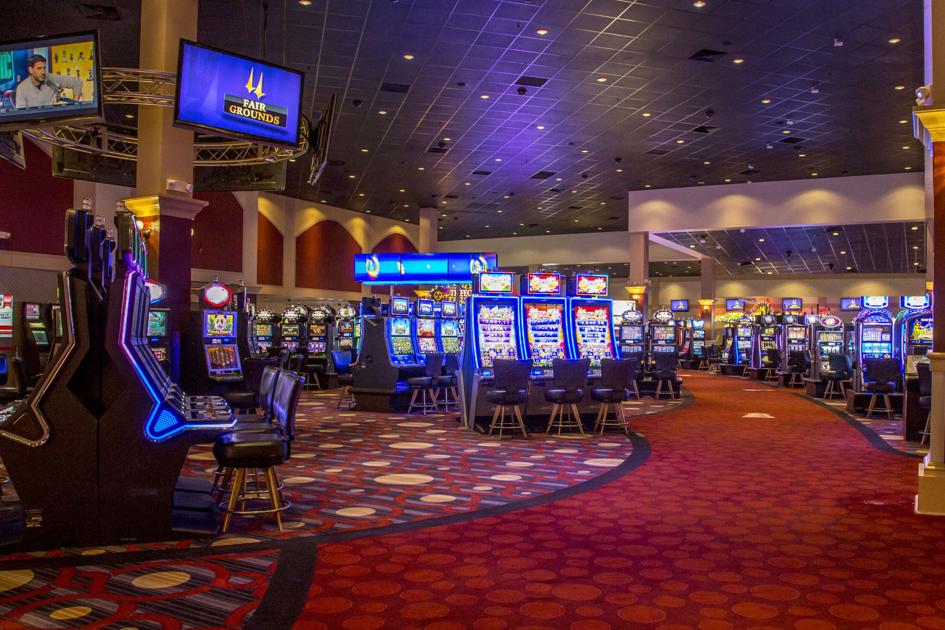 The New Orleans casino market saw its revenue drop by 31.2% in September, as the coronavirus pandemic and hurricanes took a toll on the gambling halls.
The state's 14 riverboat casinos, Harrah's land-based casino and four racinos brought in just over $126 million during September, according to figures released Monday by the Louisiana Gaming Control Board. That's down 31.3% from the $183.4 million that 15 riverboats, Harrah's and four racinos generated in September 2019.
Part of the reason for the big year-to-year drop was the damage done by Hurricane Laura to the lucrative Lake Charles market. The Golden Nugget and L'Auberge Lake Charles reopened on September 11 after being damaged by the powerful late August storm. The slot machines at Delta Downs reopened on September 16. The Isle of Capri, which had its gambling barge break loose and its land-based casino under construction get damaged in the storm, was closed for the entire month and isn't expected to host gamblers until the beginning of 2021.
Video poker revenue was up 13.4% statewide in September to nearly $54.5 million from $48 million. The increase happened even though video poker revenue from bars was down by nearly 52%. Bars had been shut down for several months in an effort to control the spread of the coronavirus, but Gov. John Bel Edwards allowed bars to begin reopening in September, as long as they are located in parishes that have a low percentage of people testing positive for the virus.
Crescent City casinos saw their revenue fall from nearly $49.1 million in 2019 to $33.7 million.
Harrah's, which has been hard hit by the loss of tourism caused by the pandemic, saw its winnings plunge by 43%, from $24.1 million in 2019 to $13.7 million.
The three New Orleans area riverboat casinos posted a 21% drop in revenue. Boomtown New Orleans had a 17.4% drop in revenue, falling to $7.9 million, compared to $9.6 million in September 2019. Treasure Chest, which was closed for two days in the middle of the month due to Hurricane Sally, had a 22.1% drop in revenues, falling from $8.3 million to nearly $6.5 million. And winnings at the Amelia Belle were down from $3.5 million to $2.5 million, a 28.2% drop.
The slots at the Fair Grounds race track performed the best out of any gambling venue in New Orleans during September, bringing in nearly $3 million, a 13% drop from the $3.4 million in winnings posted in September 2019.
Baton Rouge's three riverboat casinos posted a 4.6% increase in winnings in September when compared to the year before, the best performance of any of the state's gambling markets.
The riverboats brought in nearly $18.8 million in September, compared to $17.9 million in winning during September 2019. Hollywood Casino, which recently announced plans to build a gambling barge on land that will open in February 2022, brought in nearly $4.6 million during the month. That was a 19.1% increase over the $3.8 million it brought in during September 2019.
L'Auberge Baton Rouge posted $12.9 million in winnings, a 6.9% increase over the $12.1 million it generated a year earlier. The Belle of Baton Rouge, which has closed its hotel for renovations, posted a 36.9% drop in revenues, falling from nearly $2 million in September 2019 to almost $1.3 million.
In other markets, Shreveport-Bossier City posted $46 million in revenue during September, a 3.6% drop from the nearly $47.8 million the year before, despite having one less casino due to the closure of DiamondJacks. Acadiana, represented by the slots at Evangeline Downs, was down 12.3% from $6.5 million to $5.7 million. Revenue in Lake Charles was off by 64.9%, from nearly $62.2 million to $21.8 million.