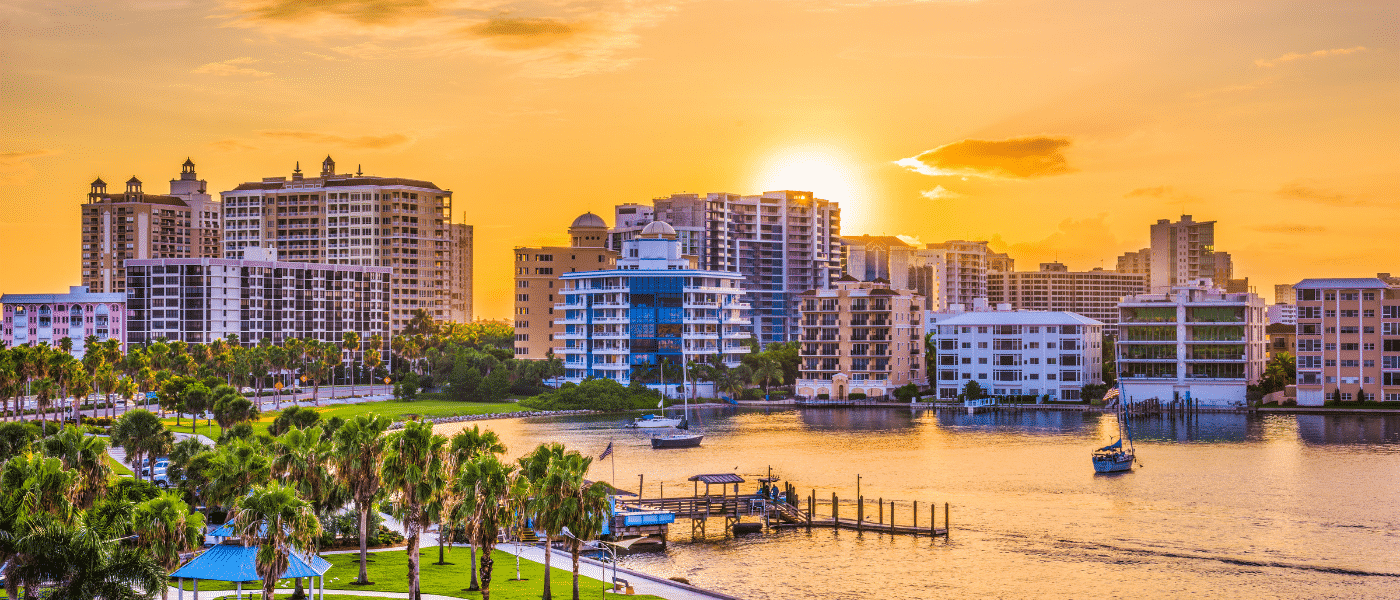 In December 2019, we posed the question: Is retail and online sports betting coming to Florida in 2020? It didn't, despite multiple efforts to introduce legislation.
And now there's a sense of deja vu as attention turns to what's on the cards for 2021. One of Florida's sports betting legislation crusaders, State Senator Jeff Brande, has filed SB 392 for the 2021 legislative session.
But the odds are against this bill gaining momentum, let alone passing, especially since the Seminole Tribe continues to claim its exclusivity over sports betting in Florida.
Repeated Efforts by Sen. Jeff Brandes
In 2019, Brandes filed SB 968, pushing to introduce sports betting to the state's 21 million-strong residents. The proposal included allowing the Seminoles to offer crap games and roulette tables at their casinos and open a new casino in Fort Pierce.
The senator's proposal failed last year when the Seminole Tribe and Senator Wilton Simpson (now the Senate President) countered with a proposal that would create a Seminole-operated 'hub' and the possibility of sports betting at tribal-run casinos.
These same disagreements, along with the previously passed constitutional amendment that requires gambling expansions to go to the voters, will make sports betting a difficult lift in Florida.
What's New About This Year's Proposal?
SB 392 essentially seeks to authorize sports betting in the Sunshine State. The bill calls for sports betting to be regulated by the Florida Lottery, with revenues generated by sports betting directed to education.
A few other tidbits from the bill include:
The bill will allow betting on both collegiate and professional sports with winnings taxed at 15%.
Coaches, athletes, referees, and management are prohibited from betting.
The legislation also has an interesting new policy proposal, as it seeks to limit the maximum bet that players can wager.
At the same time, Brandes filed two supplementary bills:
SB 394 – sets the sports betting revenue tax at 15%
SB 396 – sets licensing fees at $100,000
The bills' overall components are noncontroversial, but the question remains if they're strong enough to get past Seminole opposition, particularly considering the new leadership in the legislature. As such, nobody is holding their breath that a Florida sports betting bill will pass this year either.
Seminole Tribe Stands its Ground
The Seminoles, owners of the Hard Rock casino corporation, claim that only they have the right to run sports betting operations in the state. That pits the Seminole Tribe against several other potential stakeholders.
And then there is the existing animosity between the tribe and the state of Florida.
Efforts are being made to negotiate a new gaming compact with the tribe, which has stopped honoring its revenue-share agreement with Florida over disagreements pertaining to other gaming issues.
Prior discussions called for the tribe to make a $500 million payment to the state in return for the government's promise to shut down designated player games at pari-mutuel facilities. However, Governor Ron DeSantis kyboshed the agreement, and the tribe stopped its payments.
Hard Rock Digital
The Seminoles have a lot to gain from sports betting, but they are adamant that it happens on their terms.
Late last year, Hard Rock International announced a joint venture, Hard Rock Digital, which will focus on online sports betting and gambling.
As per the press release:
"With the launch of Hard Rock Digital, we are broadening our digital business which enhances consumer experiences and offerings across our interactive gaming and sportsbook offerings. Hard Rock Digital also intends to pursue strategic branding and distribution opportunities both within the U.S. and globally. In the U.S. alone, the potential future market size is estimated at $7 billion for sports betting and $14 billion for online gaming."
The tribe operates six casinos in Florida, and their number one priority is protecting their revenue. They fear that the introduction of a Lottery-run sports betting industry in Florida will threaten this revenue.