December 27, 2020
Mo Nuwwarah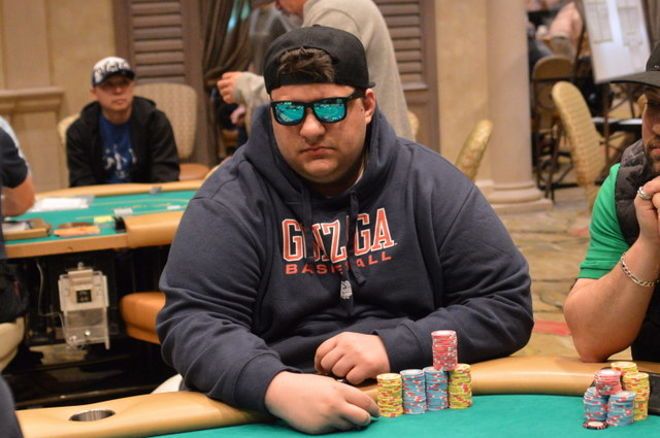 Ten months ago, Harrison Dobin couldn't have imagined himself playing a $10,000 online poker tournament.
He'd never played online before, and his poker experience was mostly comprised of small-stakes cash and tournament action. He had taken shots in a couple of big live tournaments on the East Coast, but he'd never had any scores north of $19K.
No, Dobin was focused on getting his newly opened business up and running, and his hobby remained a once-a-week diversion from the everyday grind.
One pandemic and a leap into the online waters later, though, Dobin improbably finds himself playing for $1.5 million after navigating to the final table of the World Series of Poker Main Event.
"It's f****** awesome having people, including, friends, family, and even others that I haven't talked to in a couple years reach out to me with words of support," he said. "It's an honor to be at the table.
"I appreciate it even more following an unpredictable 2020."
$20 Sit-n-Gos to Borgata and Parx
Now 26, Dobin said he began playing poker at age 20, with $20 sit-n-gos in his friend's living room.
He liked the game enough that he decided to attend some of the signature series at Parx and Borgata, both located within an easy drive from his West Long Branch, New Jersey roots.
There, he got his feet wet with some cashes in small $100 tournaments before progressing to some of the popular reentry events. He managed to score some decent cashes starting in 2018 an 2019, including a run to 75th place in the WPT Borgata Poker Open for $7,967 and two final table appearances in Parx Big Stax events for just shy of $30,000 total. He also got seventh in a $400 side event during the January 2019 WPT series at Borgata for another $18,980.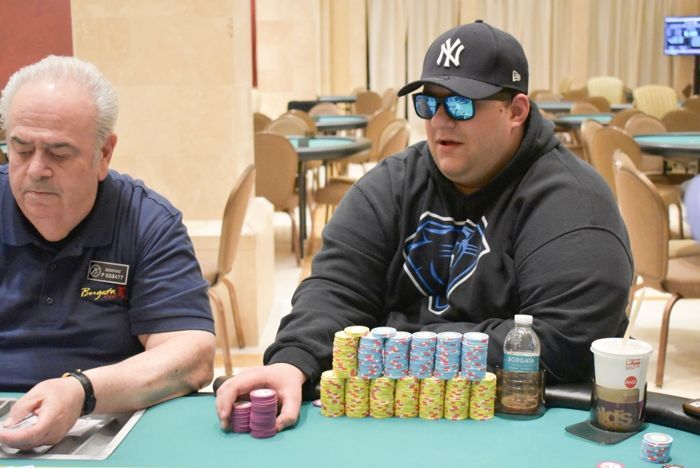 All told, he'd gathered about $55K in live cashes in a few years playing recreationally.
Then, COVID-19.
A Chance at "The Dream"
Dobin no longer had his usual access to poker, but he also had a lot of time on his hands as he was forced to put his fledgling company on ice due to the pandemic.
He had never played online, but he signed up for WSOP.com as "Harrison33." He began playing once a week "to fill time."
When WSOP.com hosted 31 online bracelet events in the summer of 2020 in response to the pandemic shutting down the normally planned series, Dobin fired away.
With zero prior WSOP cashes to his name, he put together a fairly respectable run of results. He cashed eight times for about $45,000 combined, highlighted by a seventh-place finish in Event #18: $1,000 No-Limit Hold'em 8-Handed Turbo Deepstack for $22,222.
A shot in the impromptu WSOP Main Event a few months later seemed like a natural follow-up. Playing in his living room while his buddies sweated through a usual Sunday of NFL action, Dobin squeaked into the final table as the shortest stack, with 11 big blinds.
"It's truly surreal," he said. "When you first start playing poker, this is literally 'the dream' that everyone wants to reach."
"The Job Isn't Finished"
The incredible result does leave a bit of a bittersweet feeling in Dobin. Under normal circumstances, he'd be preparing to host a very boisterous group of railbirds with a special purpose at heart, but COVID-19 has put the kibosh on that opportunity.
"We made 50 shirts to honor my best friend Marty, who recently passed away. We were planning to channel all of his energy in Vegas."
"My family is very excited, but my friends are very disappointed because before we found out there was no live rail," he said. "We made 50 shirts to honor my best friend Marty, who recently passed away. We were planning to channel all of his energy in Vegas."
Still, he knows he has an amazing opportunity at hand. And he's taking the approach that his stack leaves him all of the upside in the world with none of the downside, having locked up nearly $100K and with $1,553,256 within reach.
"I think I have the least amount of pressure on me because I'm the small stack," he said. "I'm ready to sling it in at any moment when I find my spot."
In the interim, his plan has been considerably less aggressive. He's just been looking to hunker down and avoid risking contracting coronavirus, so he's safe and ready to roll when it's final table time.
"My sister, Marenah, prepared me for the trip by buying gloves, masks, hand sanitizer, and a million things I never would have thought of to make sure that I am at optimal health," he said. "I'm lucky to be here. You know, the job isn't finished."
Action will resume on Monday, December 28 as the final table players down to a winner live at the Rio All-Suite Hotel & Casino. PokerNews will once again bring you live updates until the final table is set. Be sure to join us then to see who wins the WSOP.com portion of the 2020 WSOP Main Event!