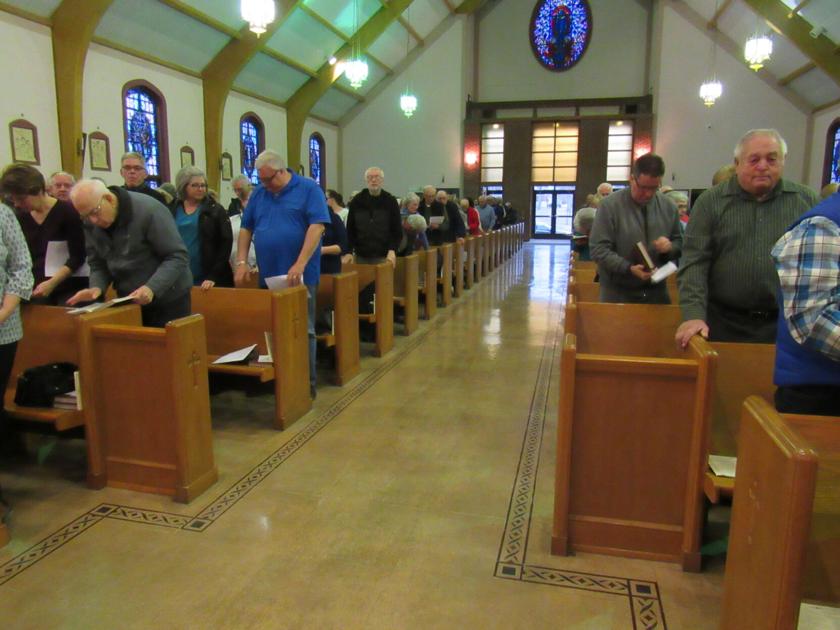 MASSENA — St. Peter's Parish in Massena is temporarily using the services of other priests after the pastor and two parochial vicars were quarantined because of potential exposure to two individuals who tested positive for COVID-19.
In a note to parishioners, the Rev. Mark R. Reilly, pastor of St. Peter's Parish, said he and the Rev. Scott Belina and the Rev. Severinus Torwoe had been present at last Thursday's bingo game at St. Mary's Social Hall, and two individuals who were also in attendance and sat together had tested positive.
Father Reilly said he received notification from the St. Lawrence County Public Health Department of the potential exposure.
"I was informed that we are to quarantine ourselves at the rectory until further notice. Upon their request, we shared the contact information with the (county Public) Health Department. They are now working to contact the people on that list," he said. "Our quarantine is a safety measure. I feel fine and so do the other priests here."
Thursday night bingo at St. Mary's Social Hall has been suspended until further notice.
Father Reilly said they had fulfilled all of the New York state reopening requirements for the bingo session. Those included limiting the number of people in the hall to 80 players, which is 25% of capacity. They also installed Plexiglas barriers at the sales table and concession, and took the temperatures of everyone entering the hall.
"We took contact information for all who came; we required that masks be worn by everyone when entering, and whenever they were up from their table, (and) we limited seating to eight people maximum per table," he said.
After learning of the need to quarantine, he said they contacted neighboring priests and were able to obtain the assistance of the Rev. Jack Downs, the Rev. Patrick Ratigan and the Rev. Andrew Amyot to fill in while they were unavailable.
"We have gotten coverage so that all of our Masses will continue as scheduled throughout the quarantine period, both on weekends and weekdays," he said.
Darcy L. Fargo, communications director for the Diocese of Ogdensburg, said there are several options when coverage is needed for a Mass or Masses.
"If schedules line up or a nearby parish has multiple priests, a priest from another area parish could provide coverage and celebrate a Mass or Masses. There are also a number of retired priests who are available to provide coverage when needed. If a priest needs assistance finding coverage, they can also contact their Dean or the Vicar for Clergy," she said in an email statement.
Father Reilly said they will "continue all the prudent measures that we have been observing, in order to minimize risk."
"If you don't feel well, you should stay home. If you come to Mass, please be sure that you cooperate with our hospitality team at the main entry, by checking in and providing contact information, wearing your mask, and taking your appropriately distanced seat, as directed by our greeters," he said.