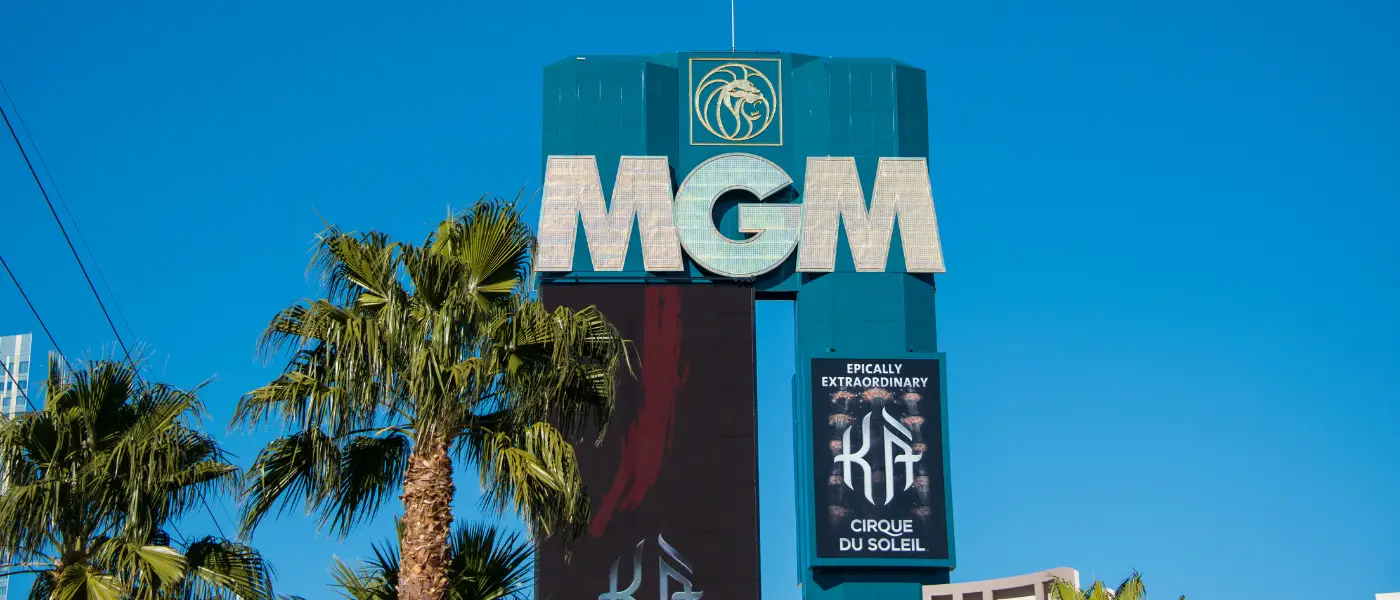 2021 is starting right where 2020 left off, as MGM has made an offer to acquire Entain (formerly GVC). If accepted, the $11 billion offer would result in another mega-merger in the gambling industry.
In mid-December, the recently renamed Entain announced a "global alliance" with Verizon Media, which would see the two "develop new opportunities across interactive sports and entertainment."
Was it this that sparked the bid from BetMGM partner MGM Resorts International? Well, obviously, no. But there is a key phrase in the Verizon press release that gives a big clue as to why MGM should have settled on launching a bid for its online partner.
"The use of technology is increasingly shaping consumer behaviors in gaming and entertainment around the world, notably in the United States," the press release burbled.
Tech – who owns it, who controls it – is now central to the story of US gaming in a way that it never was before the fall of PASPA. Hence, in MGM's statement on the offer today, it spoke about owning a "leading end-to-end technology stack."
The Genesis of the Interest
It might come to be seen that the seeds of MGM's decision to go all-in on Entain were sowed back in August last year when it was announced that Barry Diller's IAC – a long-term investor in tech – had acquired a 12% stake in the US gaming giant.
At the time of that deal, IAC specifically cited online gaming as the cause of the "initial attraction."
"IAC's foundational concept of seeking opportunities to build interactive businesses is our base rationale," Diller said at the time on the initial investment. "There is a digital-first opportunity within MGM Resorts' already impressive offline businesses, and with our experience, we hope we can strongly contribute to the growth of online gaming."
To back up this sentiment, MGM said that IAC would provide a portion of the cash alternative available to Entain shareholders through further investment in MGM.
Red, White, and Blue Shift
It appears to have been decided that MGM's online growth can best be achieved via having ownership of the entire BetMGM offering and the technology that lies behind it.
Analysts were not surprised by the move, as these tie-ups are becoming commonplace. The deal last year on the part of Caesars to buy William Hill suggested that an MGM bid for its joint-venture partner Entain was a "potential next step," suggested David Brohan, an analyst with Goodbody in Dublin.
"A JV structure is never likely to last indefinitely," he added. "The sports betting and online gaming opportunity is something that large US gaming groups want to control and own fully themselves."
That need for control comes, however, at a cost. And with the logic of a deal seeming cut and dry, it follows that whatever price MGM Resorts International offered was always destined to be viewed as being too low.
In this instance, the £13.83p per share bid – a 22% premium to the last closing price – and limited cash-out availability for Entain shareholders was seen as being on the skinny side.
"We believe a 22% premium does not fully reflect the long term market opportunity and expect a higher bid to be required by Entain's board and shareholders," said the team at Citi Research.
"We would see such a multiple as significantly undervaluing the prospects for the group, both from its core operations and most notably the US opportunity," suggested Greg Johnson, an analyst at Shore Capital.
The outlines of the Entain defense – if a defense is what this turns into – are also expressed by Johnson, who suggests a spin-of of the online business would be a tastier option.
"We also, like Entain, struggle to understand the strategic rationale of a full tie-up with a predominantly land-based operation in MGM at this stage, highlighting the potential for a partial spin-off its US sports-betting and iGaming assets in the US to help unlock the value in the opportunity and providing the additional firepower to fund expansion in this highly attractive market."
The question now turns to whether MGM will put in a higher bid and whether that will convince the shareholders.
What to do with Non-US Assets
If successful, MGM will face a similar question to the one Caesars faced when it successfully bid for William Hill. Namely, what to do with the remaining UK and largely European-facing bits of Entain?
In Caesars' case, they readily said they would either float or find a buyer for the rest of the business. Harry Barnick, a senior analyst for leisure sector companies at Third Bridge, suggested the question as to the future for the rump of Entain remains less than clear.
"Big questions remain over whether MGM will seek to integrate Entain's UK and European assets or spin these off to an outside investor," he said. "Similarly, shareholders may worry that the current US partnership could be at risk if no deal is struck."