December 27, 2020
Mo Nuwwarah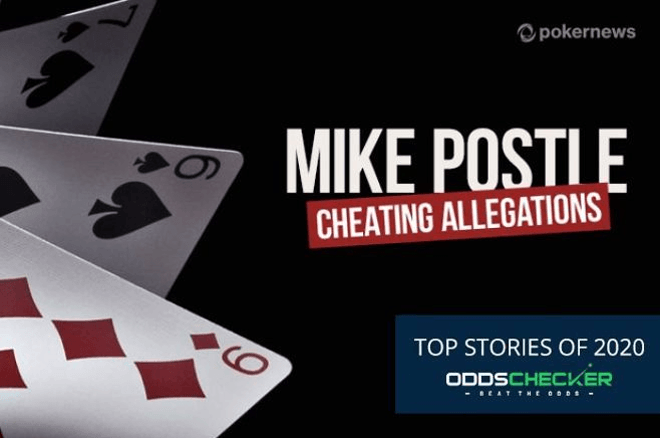 This year's Top Stories are brought to you by Oddschecker US.
Visit OddsChecker to get instant access to the latest odds, tips and exclusive offers thanks to their all-inclusive sports-betting portal.
Whether you like football, basketball, baseball, hockey, soccer and more, OddsChecker is your one-stop-shop to get always the best odds. Check out Oddschecker US today!
---
Arguably the top story in the poker world in 2019 didn't simply fade into oblivion as the calendar turned to 2020.
No, plenty more chapters were written in the story of Mike Postle, the man who couldn't lose and played such a dominating, omniscient brand of poker across months of livestreams at Stones Gambling Hall that he became known as "The Apostle."
Motions to Dismiss
The year started with the picture of a withered recluse hiding away from his defense duties in court, but eventually, Postle got to work on beating the rap.
The first step: a motion to dismiss. On March 24, filed such a motion with the United States District Court Eastern District of California, in which he argued two main points. First, he said the accusations against him were too vague, preventing him from defending himself properly since they didn't point to any specific instance of cheating that caused specific injury to a specific person or persons. Second, he turned around and pointed the finger back at his accusers, suggesting they were simply sore losers, as he'd maintained from the start.
"Gambling is inherently an activity involving players hoping for statistical aberrations," his motion said. "The conclusion that a winning gambler is cheating is a non sequitur, though undoubtedly a common one among losing gamblers."
While that undoubtedly didn't sit well with many observers, it piggybacked off a similar motion to dismiss filed just weeks earlier by Stones.
They'd taken much the same tack.
"This lawsuit reflects the oldest complaint of gamblers — that their lack of success means they were cheated," their motion said. "Plaintiffs even tacitly concede that cheating by players harms Stones' business and reputation. It is confounding that Plaintiffs now sue Stones rather than seeking its assistance in their shared goal of preventing cheating in poker."
Stones lawyers also contended, much as Postle did, that gambling-related losses are too speculative to be recovered in court.
"Casinos do not owe a general duty of care to gamblers"
Furthermore, a Stones rep said in an interview with a local paper that they found "no evidence" of any cheating in the livestreamed games, in spite of Postle posting win rates that would have made infamous Absolute Poker cheat "potripper" envious.
Even if there was cheating, lawyers for the property argued, it wasn't the casino's responsibility to look out for such things.
"Casinos do not owe a general duty of care to gamblers," their revised motion to dismiss read a few weeks later.
If cheating occurred under their roof, what business was that of theirs? Tough s***, they seemed to say.
"No Accountability"
Legal back-and-forth followed as motions were filed on both sides as each jostled for position in advance of a potential hearing.
As the coronavirus lockdowns were in full swing, the first court meeting took place in a virtual setting, with the motions to dismiss on the table in front of Judge William B. Shubb. PokerNews' Chad Holloway opined that he expected the decision to come down to whether the judge agreed that the damages were too speculative.
As it turned, he was exactly right.
When the decision came down in early June, Shubb sided with the defendants and granted the motions to dismiss. He said the plaintiffs' claims were "not cognizable under California law because California public policy bars judicial intervention in gambling disputes, in part because the asserted damages are inherently speculative" as laid out in Kelly v. First Astri Corp.
"Today, the California state legislature still has not created a statutory right to permit individuals to recover their gambling losses, although other states have done so," he observed.
A similar suit based in Nevada filed by popular player Marle Cordeiro met the same fate.
It was close to total defeat for the plaintiffs and most of the poker world, who hoped to see justice as they saw it done. The disappointment and disgust was perhaps best summed up by original whistleblower Veronica Brill.
"Just letting the poker community know that if you decide to cheat on a livestream you are free to do so," she wrote. "There will be no accountability for your actions and you are free to steal hundreds of thousands of dollars. The casino, and employees who might help you, are not accountable."
Silver Linings and Final Loose Ends
While the sweat ended there for most observers, the door did remain cracked for some small victory. Judge Shubb allowed for the possibility of an amended complaint, as he judged that the rake would be easily defined and therefore recoverable.
Mac VerStandig, attorney for the plaintiffs and sometime PokerNews contributor, said his team would begin down that road in short order. Even that possibility counted for a victory considering the enormous precedent weighing against them, he said.
"This seems a little thing," he wrote, "But it is a marked bit of progress – some viability of a gaming claim is being permitted. It is a step forward, and the first appreciable one in nearly 170 years."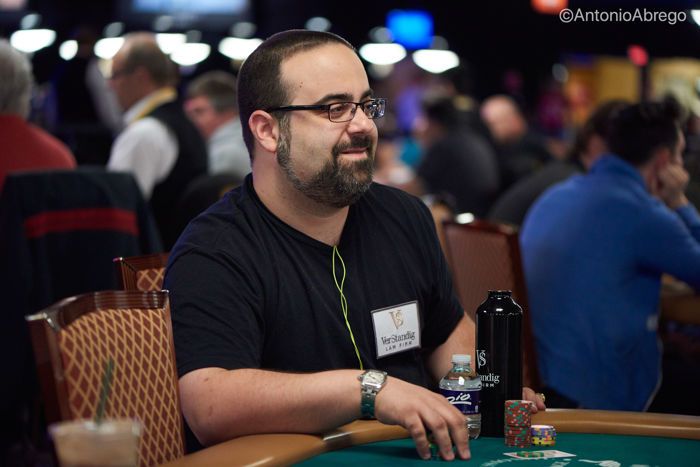 In the end, there'd be no need for such continuing litigation. Sixty of the 90-ish plaintiffs in the case would wind up accepting a settlement from Stones. The amount was reported to be "nominal" by Stones and eventually revealed to be $40,000, which came out to $645 per settling party.
Naturally, as not everyone settled, there were those who thought $645 didn't come close to paying proper restitution. They opted not to settle on principle, Brill notably among them.
Bizarre episodes followed. Stones TD Justin Kuraitis, named as a defendant in some of the allegations, proclaimed vindication in an unhinged rant of an essay in which he called himself the victim of a mob mentality.
As for Postle, he blustered about a $300 million defamation suit and a "mind-blowing" tell-all documentary that would "shock the entire world." The former seemed to fizzle out recently with word that Postle's lawyers had dropped him as a client, a potentially embarrassing coda to his active involvement in the poker world.
The story as a whole hasn't wrapped up quite yet, as there's still one final court that will have its say, that of public opinion. While Postle has escaped any legal ramifications, the community at-large has taken up the challenge of building a statistical case against him with a crowd-sourced effort led by Phil Galfond and Matt Berkey.
Where that goes, along with any further revelations or developments in the saga, will likely be a story for 2021.
---

Oddschecker US is 100% free to use. Get the latest odds from some of the most trusted brands in the industry, with promotions and betting tips to help you pick winners!
---